January 7 at 7:30pm! The Single Malt Quartet Performance is Sold Out!
Pink Martini isn't touring the week of January 7, so the Single Malt Quartet is available for an intimate evening of jazz at Loosewig! This is NOT to be missed.
What an incredible way to kick off another year of great jazz at Loosewig! Our community has persisted through changing times and we're doing great! Come celebrate with your friends and family!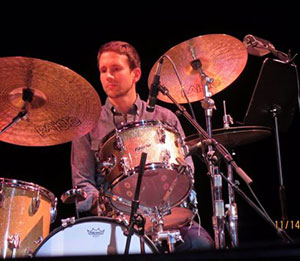 Brent Follis
Master drummer, producer and songwriter, Brent Follis, is a first-call performer and session drummer. Versatile across all styles, Follis' dedication to his craft has earned him admiration from the best musicians in the Pacific Northwest. His supportive yet understated style makes him the perfect accompanist whose mission is to elevate the music rather than to steal the spotlight for himself.
 
Dan Faehnle
There is little doubt that jazz guitar has entered a new and exciting realm when Dan Faehnle takes the stage. With the technical prowess of a jazz giant, Ohio native Faehnle has made an indelible mark upon the music world, receiving high praise from audiences and critics alike. 

"Faehnle is simply one of the best guitarists working today and is admired by a wide range of veteran players".  - Jazz Times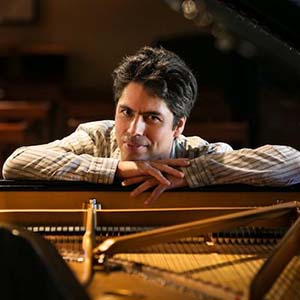 Randy Porter
Grammy-nominated jazz pianist Randy Porter has a refined understanding of improvisation and the spontaneous communication between musicians. As a Steinway Artist, Randy Porter draws from a rich palette of sonorities found within his imagination and the depths of the piano. Lynn Darroch of The Oregonian states, "Porter has built a reputation as a musician's musician, a knowledgeable, inventive, and sophisticated player with a remarkable sense of time and gorgeous keyboard facility…"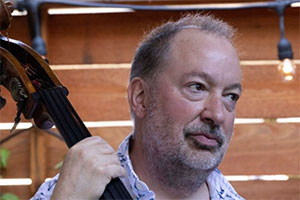 Phil Baker
Phil Baker has written, recorded, and performed music across the globe. His songwriting reflects his mastery in the nuance of style and performance. His ability to create the right sound for the mood is evidenced in his broad range of original pieces used in film, television and private projects.
An internationally renowned bass player, Baker has taken the stage with some of the biggest names in the industry including Diana Ross, Marvin Gaye, and Smokey Robinson.  
 
As a current member of Pink Martini, Baker has performed alongside some of the most acclaimed symphony orchestras in North America and Europe.
Doors Open at 6:45pm
Come early to get a great seat!
Requested Donation at the Door
$25 Adults, $10 Students (Nobody will be turned away for lack of funds. All donations go directly to the musicians.)