Event Date/Time:
Wednesday, June 23, 2021 -

7:00pm

to

9:00pm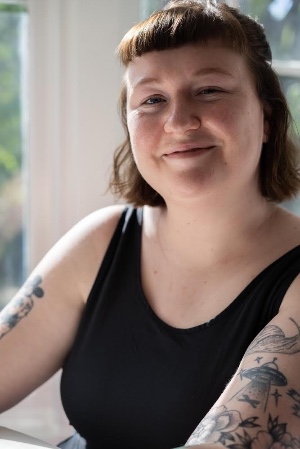 Loosewig Concerts are officially BACK! Come celebrate with us at the newly christened Loosewig/AJAM House! To kick things off after our recent week with Dayna Stephens, we're starting in on our regular series with the extraordinary alto saxophonist Nicole McCabe visiting from Los Angeles together with the super innovative trumpet sounds of Cyrus Nabipoor, here from New Orleans! Playing with this great duo will be Alan Jones on Drums, George Colligan on piano and Garrett Baxter visiting from Eugene!
So it's another evening of jazz all-stars!
Nicole McCabe, Alto Sax
Preserving the warm buzz of early bebop while bravely explorant the jazz fusion of her contemporaries, LA based alto saxophonist and composer Nicole McCabe is reaching beyond traditional jazz to blend a broad range of styles, making her one of the most compelling young composers and players in today's West Coast jazz scene.
"There is humility and respect in her playing, a true cognizance of the tradition from where her art comes from, and a feeling of surrender to where the music is directionally headed."
-All About Jazz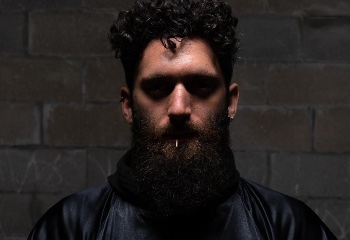 Cyrus Nabipoor, Trumpet
Trumpeter and composer Cyrus Nabipoor organizes sounds to tell stories. Nabipoor's unique voice is unmistakable as he flows between genres, unable to be pinned down. Warm and lyrical, with a unique sense of phrasing, he balances focused clarity with daring exploration. In both composition and improvisation, melody reigns.
"Nabipoor's compositions concern themselves less with fitting into one jazz idiom or another and more with a pure, almost ecstatic sense of in-the-moment expression"
-KMHD Jazz Radio
Requested Donation at the Door
$20 Adults, $5 Students (Nobody will be turned away for lack of funds. All donations go directly to the musicians.)
Please bring something to share and warm socks to wear.
This is a potluck jazz party event. Please bring something small to share with others (snacks, nuts, wine, etc.).
Please bring warm socks or house shoes. This is a shoes-off household.
The doors open at 6:30pm! Get here early for a good seat!
COVID Stuff
By RSVP'ing for this concert, I promise to wear a mask while indoors except when I'm sipping my drink or eating my munchies.
RSVP Now!