Event Date/Time:
Saturday, August 7, 2021 -

7:00pm

to

10:00pm
Don't Miss the Jack Radsliff Group!
This concert will feature Jack Radsliff on guitar, Leon Cotter on tenor sax, Bryn Roberts on piano, Chris Higgins on bass and Matt Mayhall on drums! The evening will include a variety of Jack's original compositions. Don't miss this astonishing quintet as they weave their way through an array of beautiful harmonies and ear-bending melodies!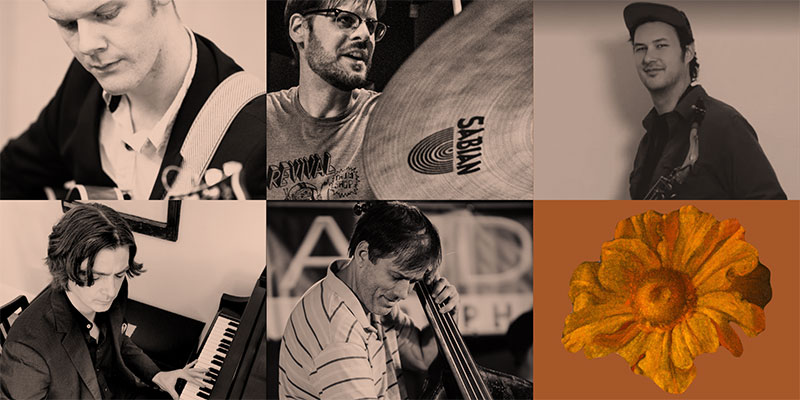 Please bring something to share and warm socks to wear.
This is a potluck jazz party event. Please bring something small to share with others (snacks, nuts, wine, etc.).
Please bring warm socks or house shoes. This is a shoes-off household.
The doors open at 6:30pm! Get here early for a good seat!
COVID Stuff
By RSVP'ing for this concert, I promise that I am completely vaccinated. I will bring proof of vaccination to the concert and I'm fine with you checking my status.
RSVP Now!