Event Date/Time:
Saturday, July 24, 2021 -

7:30pm

to

10:00pm
Don't Miss Lynn Darroch's Jazz Stories featuring John Stowell and Mike Horsfall!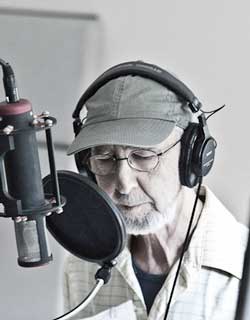 This will be a unique and delightful evening of storytelling from a legendary figure in the Portland jazz community and host of the KMHD show  "The Bright Moments Cafe" which airs Tuesdays, 7:00-9:00 pm. Darroch's work is drawn from experience: music journalism for magazines and newspapers, cultural history, college teaching and radio broadcasting.
Lynn Darroch, KMHD Host, Author, Storyteller
For 35 years, Lynn Darroch has written about jazz and other music as well as producing general arts features for The Oregonian, Willamette Week, Jazz Times and other magazines and newspapers. His book, "Rhythm in the Rain – Jazz in the Pacific Northwest" (Ooligan Press, Portland State University, 2015) covers jazz in the region – and how it was shaped by social, economic and geographical conditions – from its beginnings to the present.
His work on jazz also appears in books such as The Encyclopedia of United States Popular Culture (Popular Press) and Jumptown: The Golden Age of Jazz in Portland (Oregon State University Press). He edited the Jazz Society of Oregon's monthly, Jazzscene, for seven years.
He also was commissioned to write the script for "The Journey of Jazz," a history of jazz performed annually in Portland Public Schools by the Leroy Vinnegar Jazz Institute. In 2018, he was commissioned by Norman Sylvester to write a script he narrated on stage during the concert, "The Journey of Blues and Gospel in America." In 2017, poet Emmett Wheatfall commissioned Darroch to write and record narration for the album-length story, "Welcome Home," about a Black veteran returning to Brooklyn after the Korean War.
Darroch has also contributed articles to the Oregon Encyclopedia Project on Oregon artists, including several of African heritage: James Benton, Mel Brown, Marianne Mayfield, Thara Memory and Leroy Vinnegar. He led the film discussion series, "Looking at Jazz," at the North Portland Library in 2007, and hosts a weekly show on KMHD 89.1 FM. 
Darroch has also traveled extensively and studied in Mexico, Central and South America. He edited the book Between Fire and Love: Contemporary Peruvian Writing, and his second CD, "Beyond the Border – Stories of the Latin World," presents tales about musicians and artists from the region. He has reported frequently on Cuban, Peruvian and other Latin music (as well as other World Music) for the Oregonian newspaper, and has reviewed bilingual and Spanish language plays for that publication as well.
He has presented lectures around the state on detective fiction through the Oregon Council for the Humanities Chautauqua program, and he was on the faculty of the English department at Mt. Hood Community College, 1989-2007. He also taught literature and composition at the University of Wyoming and Lewis and Clark College. In collaboration with the area's top musicians, Lynn Darroch has developed a unique method of telling stories in an interplay with live jazz and Latin music, captured on three albums: Local Heroes/American Originals (2009), Beyond the Border – Stories of the Latin World (2008) and Jazz Stories Heroes of the Americas (2006). He has also made a series of musical story videos available on YouTube, including the recent New Windows An American Photographer in the Balkans. He has recorded and performed with nationally-touring artists such as Tom Grant, Carlton Jackson, Alfredo Muro, Darrell Grant and Randy Porter.
A commentator on jazz and other music, Darroch has written for publications in the Portland area and in nationally circulated magazines and newspapers since 1979. 
His work also includes chapters on music figures for The Encyclopedia of United States Popular Culture (Popular Press) and the history of jazz in Portland, 1965-present, in the Afterword to Jumptown: the Golden Years of Portland Jazz (Oregon State University Press). He also wrote the script for The Journey of Jazz, performed annually in area schools by the Leroy Vinnegar Jazz Institute. His involvement with Latin cultures led to the book, Between Fire and Love: Contemporary Peruvian Writing. 
Darroch has performed widely, including such venues as the Mt. Hood Jazz Festival, the Portland Jazz Festival, Wordstock 06, The Kennedy School, Warner Pacific College, Mt. Hood Community College, and Multnomah County libraries.
Rhythm in the Rain – Jazz in the Pacific Northwest
By Lynn Darroch Ooligan Press 2016
"Rhythm In The Rain is a compelling must-read for anyone interested in the cultural history of the Pacific Northwest. Lynn Darroch brilliantly captures the creative, can-do spirit of Cascadia, chronicles several generations of the region's leading musicians, and explores the secret of why so many of us—mystics, misfits and vagabonds—choose to live and work here."
Dmitri Matheny
Jazz flugelhornist, composer, educator, recording artist
"One of the world's great radio voices."
NEA Jazz Master Todd Barkan, owner Keystone Korner.
Every Sunday, 1-3 pm, on Bright Moments!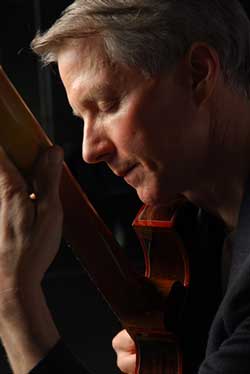 John Stowell, Guitarist, Educator
John is a unique jazz guitarist influenced as much by pianists and horn players as he is by guitarists. His original take on harmony, chords and improvisation sets him apart.
John Stowell began his successful career in the early 1970's with private study with guitarist Linc Chamberland and pianist John Mehegan. Both men were valuable mentors to John, allowing him to play with them as he progressed in his development. Several years later he met bassist David Friesen in New York City, and they formed a duo that recorded and toured prolifically for seven years, with performances in the United States, Canada, Europe and Australia.

In 1983, John and David joined flutist Paul Horn and Paul's son Robin Horn (on drums) for a historic tour of the Soviet Union. This was the first time in forty years that an American jazz group had been invited to play public performances in Russia. In 1993, 1995, 1998 and 2012 John returned to Russia, playing in numerous cities. His two sold-out performances in Kursk may have been the first appearances there by an American jazz musician.

John continues to tour, record and teach internationally. He has been Artist-In-Residence at schools in Germany, Indonesia, Argentina, and in the United States and Canada. He served as assistant director and performer in Oregon Public Broadcasting's PDX Jazz Summit in 1991, and since 1995 has been a contributing columnist for a number of magazines, including "Downbeat", "Guitar Player", "Canadian Musician", "Soundcheck" (Germany), and "Guitar Club" (Italy).
Mike Horsfall, Pianist, Educator
Mike Horsfall has enjoyed a successful and diverse musical career for over 40 years, serving as a concert soloist, accompanist, musical director, educator, composer, arranger, and recording artist on both piano and vibraphone. He was educated at Central Washington University, the University of Washington, and Marylhurst University. 
Mike is probably best known for his work with the vibes- ‐bass- ‐drums trio named Tall Jazz, a group he co-founded in 1989. In 2010, after more than two decades of performances, recordings, and clinics, Tall Jazz was voted into the Oregon Jazz Society's Hall of Fame. Currently, Mike performs as leader or sideman at many of the jazz clubs in Portland, OR. He also directs two jazz vespers series, one at St. James Lutheran in Portland, and one at St. Luke's ~ San Lucas Episcopal Church in Vancouver, WA. These services feature guest artists backed by his trio.
Requested Donation at the Door
$20 Adults, $5 Students (Nobody will be turned away for lack of funds. All donations go directly to the musicians.)
Please bring something to share and warm socks to wear.
This is a potluck jazz party event. Please bring something small to share with others (snacks, nuts, wine, etc.).
Please bring warm socks or house shoes. This is a shoes-off household.
The doors open at 7:00pm! Get here early for a good seat!
COVID Stuff
By RSVP'ing for this concert, I promise to wear a mask while indoors if I'm not completely vaccinated except when I'm sipping my drink or eating my munchies.
RSVP Now!