Event Date/Time:
Saturday, June 29, 2019 - 7:30pm
Check out Brent Follis's Single Malt Trio!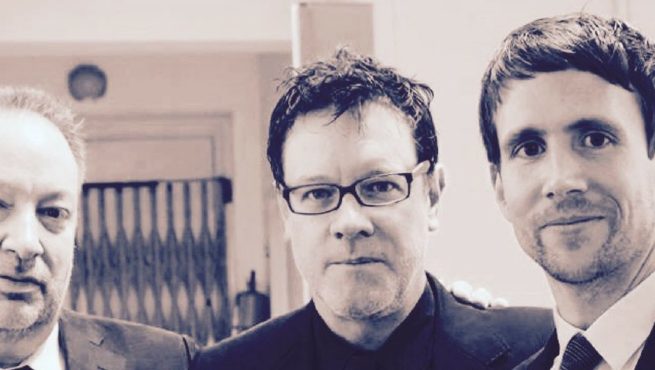 I had the pleasure of meeting Brent at one of the recent Jazz Brunches at The 1905. His playing with Dan Faehnle and Phil Baker was outstanding, of course. On top of that, he offered to play at LooseWig this summer! This  show will be fantastic. If you haven't heard Brent, Dan or Phil play jazz, you're in for a huge treat! And if you have, I know you will come to this show!
The Back Story
In the fall of 2015, three undercover jazz musicians played for the first time together on a stage in Bucharest, Romania in front of several thousand people. It was during that European tour, the group Single Malt Trio was formed. Brent Follis (Ari Shapiro, Pink Martini), Dan Faehnle (Diana Krall, Pink Martini) and Phil Baker (Diana Ross, Pink Martini) combine forces to perform music from their favorite jazz composers, originals, and arrangements of modern pop songs.
Please bring something to share and warm socks to wear.
This is a potluck jazz party event. Please bring something small to share with others (snacks, nuts, wine, etc.).
Please bring warm socks or house shoes. This is a shoes-off household.
RSVP Now!